Radon Levels Explained
Radon levels are measured in picocuries, which refers to the amount of radioactivity of radium in a liter of air.
4 picocuries per liter of air (pCi/L) is the action level of exposure in the U.S and is the equivalent of smoking 8 cigarettes per day.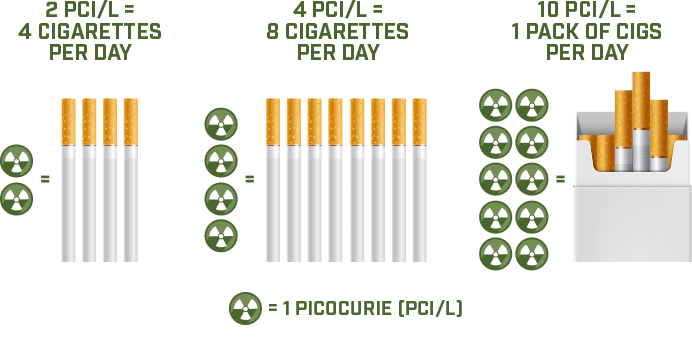 The risk of death by radon is approximately 1 in 100 people when exposed daily to 4 pCi/L.